In cooperation with "Popular B&Z OM", Marsh Production did another Avon action on the occasion of the 20th of March – National Breast Cancer Awareness Day. On that occasion, pink roses were distributed to the women of Belgrade, at several locations in the city, in order to remind people of the importance of timely checkings/screenings.
On behalf of Avon and the B-92 Fund, a special flower pot with roses was set at Kalemegdan / near "Cvjeta Zuzorić", as a gift to the city of Belgrade.
See how preparations for this action went, as well as its realization.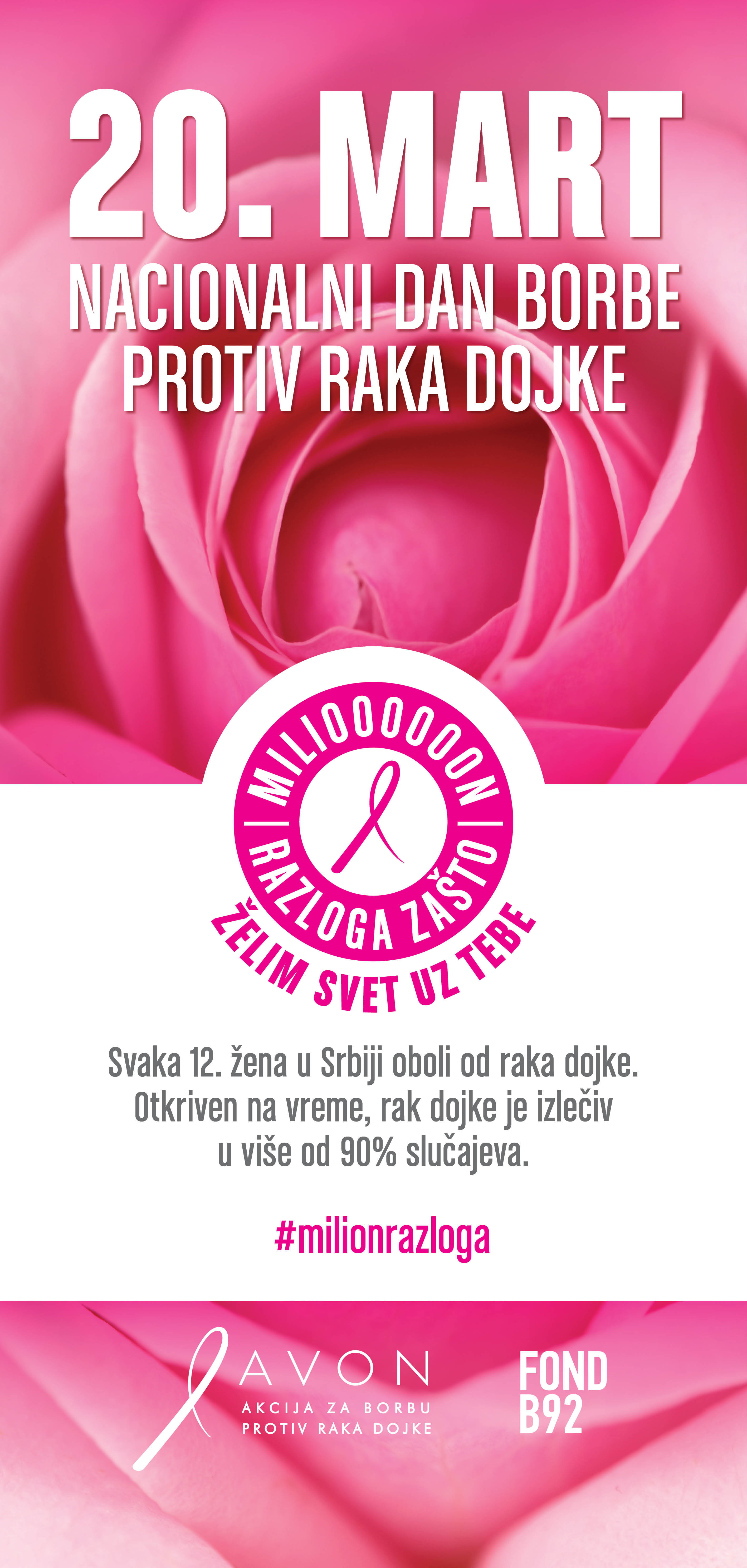 back
more pictures