The Osvajanje slobode Award was held for 16th time, Like every year, on 24th of September, the "Maja Maršićević Tasić" Foundation has organized the Award Ceremony giving the statuette of Mr. Mrđan Bajić to the winner.
The award is given to women for their contribution to the work and the promotion of human rights, legal state, democracy and tolerance in communication.Previous winners are Olja Bećković, Goranka Matić, Biljana Srbljanović, Ružica Đinđić, Borka Pavićević, Hedvig Morvai, Lila Radonjić, Mirjana Karanović, Srbijanka Turajlić, Verica Barać, Aida Ćorović, Dubravka Stojanović, Brankica Stanković, Danica Popović and Danica Vučenić.
Sixteenth winner of the Osvajanje slobode Award is Ljiljana Spasić.
For the first time the Award Ceremony took place at Parobrod.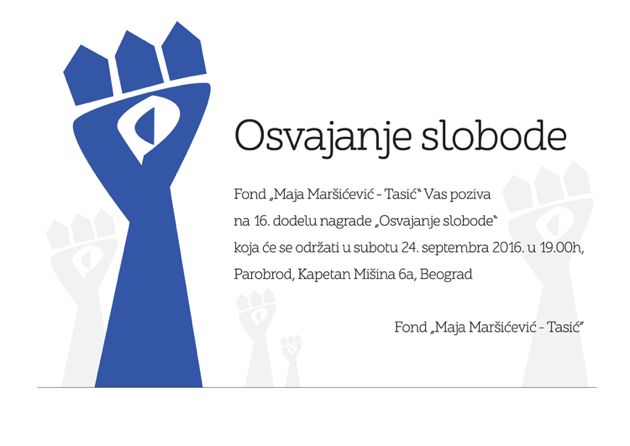 back
more pictures