On December 18, 2018, in Ljubljana, in the City Museum of Ljubljana, the first in a row of one-day international conferences named "Culture and Creative talks" was held.
The topic of the first conference was the creative industry.
Initiated by the Department for Culture of the City of Ljubljana, these talks have the aim to initiate the necessary dialogue on Ljubljana's candidacy for the European Capital of Culture in 2025.
The talks were attended by international lecturers as well as the professionals from the public, private and NGO sectors of Ljubljana.
At the conference there were also talks about the regional and European experiences on the issues of the creative industry and the European Capital of Culture project.
The concept and executive production of the Conference – Marsh Creative Production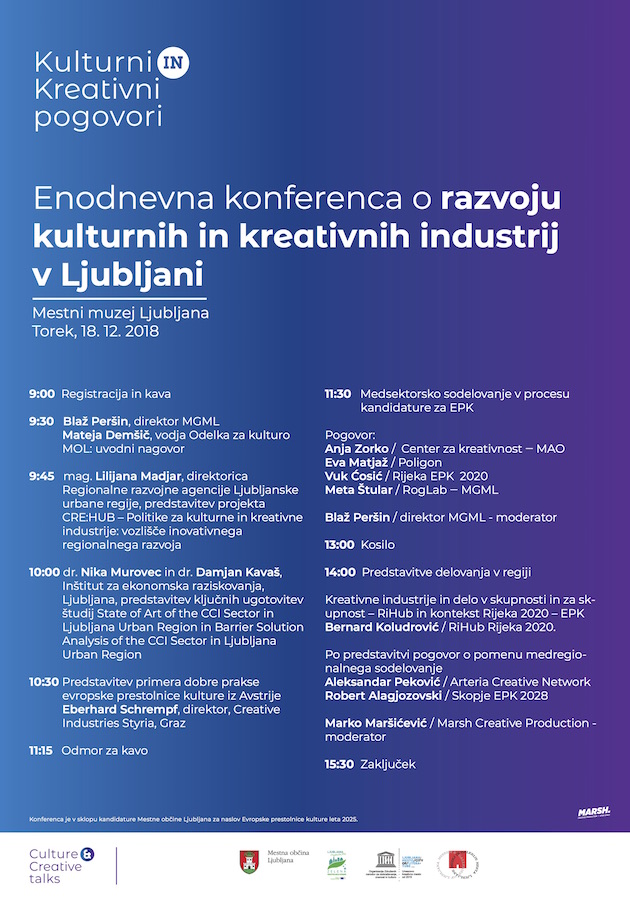 back
more pictures