The thirteenth edition of the CROCODILE literary festival was held in Belgrade from August 26 to 29 under the symbolic name BORDERS VS. FRONTIERS in the area in front of the Museum of Yugoslavia, as well as in the Center for Cultural Decontamination.
Numerous famous writers from the world and the region, led by the celebrated Hanif Quraysh and Irwin Welsh, hung out with the festival audience for 3 days.
The production of the festival is Marsh Creative Production this year as well.
More about Crocodile at www.krokodil.rs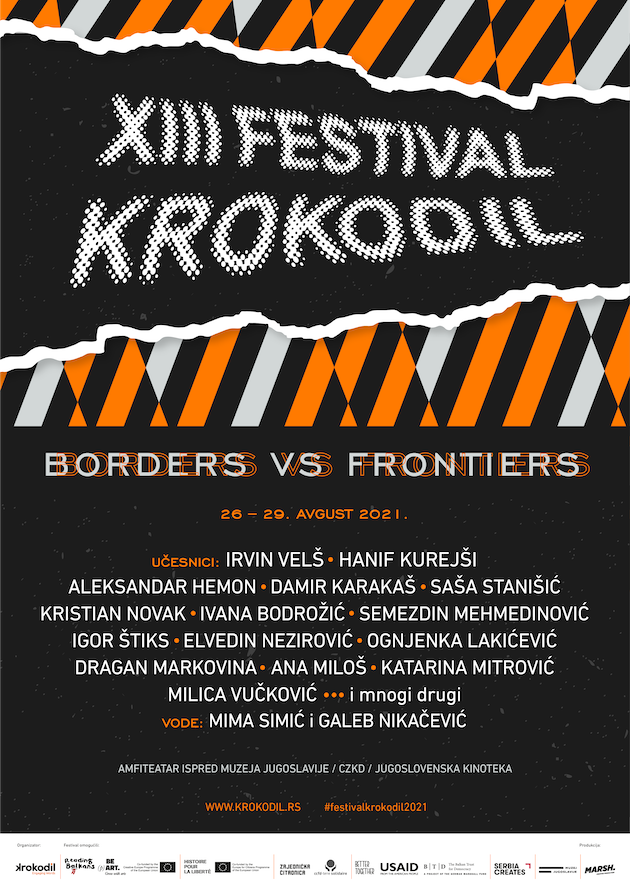 back
more pictures