The fourth edition of Kontakt was held in Belgrade, on 21st and 22nd of September
in Marsh Open Space.
Due to the situation caused by the Covid19, Kontakt 2020 was held online.
During the two days of Kontakt, there were 5 panel discussions and 3 presentations, with 27 participants from Belgrade, Berlin, Ljubljana, Amsterdam, Zagreb, Valencia, Luxembourg, Bucharest, Skopje, Sarajevo, Banja Luka, Kotor, Brussels, Vienna and Budapest.The main topic of the Kontakt was "Endangered Industry".
On this occasion, the participants focused on the most important issues related to the music industry, which has been going through a great crisis and very difficult moments all over the world for the last six months.
The Kontakt 2020 program could be followed online, and all those who missed the conference can check it on :
Kontakt is member of INES – Innovation Network of European Showcases.
More at : KONTAKT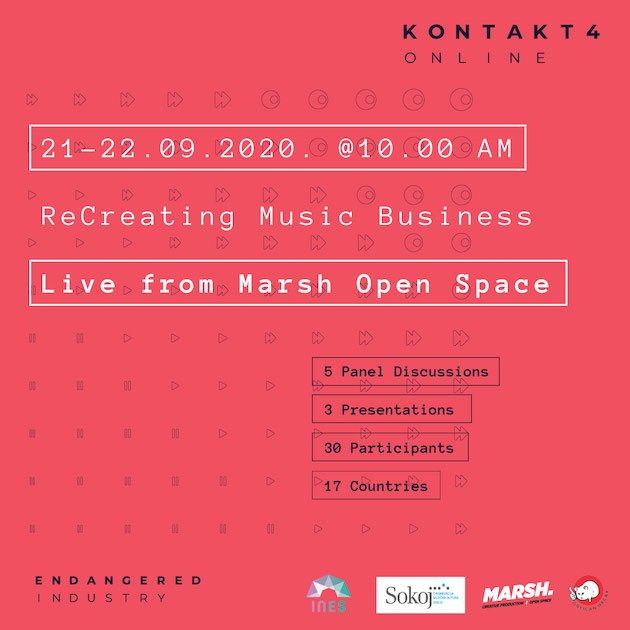 back
more pictures