Marsh Creative Production has helped the realization of the teaser video for the needs of the forthcoming 15th Belgrade Dance Festival 2018.
The video was realized by: creative director and producer Aja Jung, director and director of photography Mihajlo Savić, ballerina Gala Jovanović, costume designer Angelina Atlagić, production director Marko Maršićević, executive producer Anja Jeremić, editor Dejan Špagnut, production assistant Milan Zarić, assistant costume designer Evica Mančić, costume department assistant Vesna Stančić, makeup artist Ljiljana Petrović, cameraman Vesna Ćurčić, camera assistant Dragan Trifunović and driver Tomislav Laovski.
The video was filmed in Belgrade in September 2017.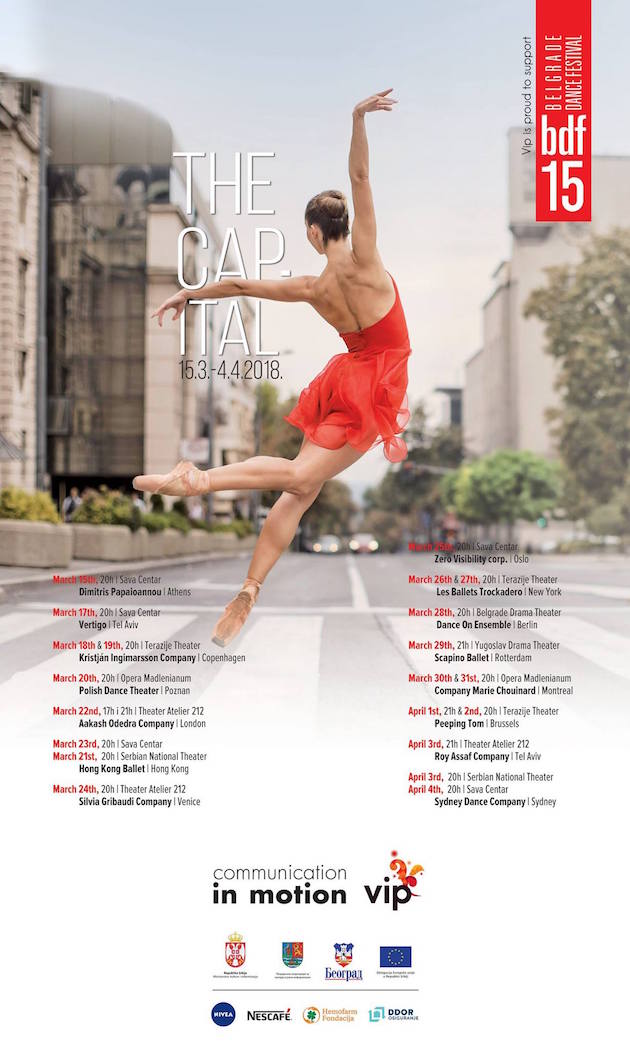 back