With the concert held at Tasmajdan, under the slogan "Taš je naš", Partibrejkers gave a spectacular event for 10.000 fans.
Tašmajdan stadium, a musical heart of Belgrade was beating as one, in the rhythm of songs from their latest album "Sirotinjsko carstvo", as well as some of their biggest hits:Hiljadu godina, Srce kuca tu je, Noćas u gradu, Ono što pokušavam sad, Rođen loš, Kreni prema meni, Prsten, Mesečeva Kći, Ona sve zna, Put za jug and many more.
The guests were bands "Drakula i Šampioni" and "Dža ili Bu", and on the stage Partibrejkrs were also joined by Srđan Gojković-Gile and Branimir Petrović-Banana from "Električni orgazam" and Dušan Kojić-Koja from "Disciplina Kičme".
The concert was organized by Studio Berar, Executive Production by Marsh Creative Production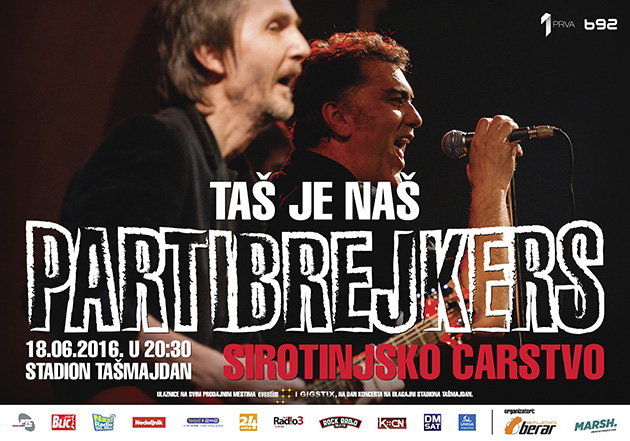 show more